CRMS passionately strives to be recognized by the communities we serve as Canada's premiere provider of Mental Health Software and related services, committing to excellent customer service, continuously evolving to meet the changing requirements of our Client Agencies and the ongoing needs of their diverse client population.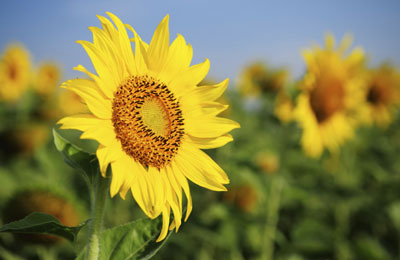 We offer Server and Web-Based Client Record Management and Assessment Software databases for the Community Mental Health & Addictions, Community Service Sectors, Child/Youth Service Sectors, including School Board Mental Health Programs.
In today's market there is a vast array of choices for case management software. We offer a unique product that is highly customizable, which means that you get a software database that is very specific to your needs, with options for a wide variety of program and reporting requirements. We do the work for you to create a system that is scaleable from a very small organization of only a few people to larger agencies that have hundreds of staff.
Our team of knowledgeable experts has a combined 16+ years of healthcare experience, which means we understand your business and have the specialists that can consult with you to determine the best configuration and range of options for you. We can also help you with your OCAN, DATIS, interRAI, CDS and MIS questions.
CRMS Software has been in business for more than 18 years and has experience with hundreds of successful implementations. Using proven delivery technologies, CRMS can be deployed to all of your workstations with virtually zero footprint which can reduce your IT overhead.
Our quarterly training and certification programs will help to ensure that your agency is on the leading edge of various reporting initiatives and is fully  PHIPPA compliant. In addition, our products and services are available in both English and French.
Overview
We offer a complete suite of products for entering, analyzing and distributing client centered statistics. We meet the reporting requirements for several standards including CDS, Non-Financial OHRS/MIS, MCYS, MAG, OCAN, interRAI-CHA, interRAI-MH, CBI and DATIS.
Our software was designed to collect all client and user related statistics including workload management, clinical notes, demographic data, various add-on assessment tool options and has multi-agency capability. It allows clinicians to maximize time spent with clients and minimize time spent on administrative tasks. Designed to work the way you do, it can be easily configured and customized to suit your agency.
Configuration Options:
There are several configuration options available. Configuration is available in a server and web-enabled environment where you host your own data locally on your own server, and access the software via Terminal Server, Individual workstations and/or web-based, which is ideal for completing assessments and client contacts off site while working with clients in the community.
For details on hardware requirements please contact us.
Application Options:
CRMS Web Edition
CRMS V.2 Software Basic Edition (Scaled-back Edition)
CRMS V.2 Software Core Suite (Full Edition)
HL7 (Health Level 7) enables a one-way push from a hospital based system into CRMS
Crisis Call Manager Software
CRMS School Board Application
Module Options:
Addictions/DATIS
Book-In System (for short-stay bed facilities)
Crisis Call Module
Housing
Medication Reconciliation
OCAN (Ontario Common Assessment of Need)
interRAI-CHA (Resident Assessment Instrument-Community Health Assessment)
interRAI-MH (Resident Assessment Instrument-Mental Health)
Volunteer Management